Quality Glass & Mirror is a recognized leader in quality glass and aluminum products and services for commercial and residential customers. We routinely manufacture, deliver and install quality glass projects, and we take pride in delivering a quality product, with quality service, to every customer. We deliver to a five state region but only install in Omaha and surrounding areas.
We love the opportunities to work on projects that requires us to think outside the box and try something different. We recently participated in the renovation and rebranding project at Palmbrook Golf Club in Phoenix, AZ. The club avoided a major renovation by adding custom glass features that updated and refreshed the entire look of the 27,000-square foot clubhouse.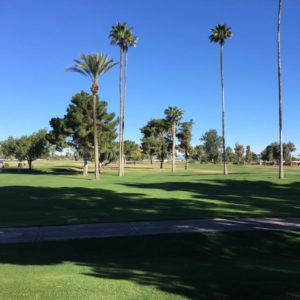 We installed mirrored walls in the clubhouse, creating the illusion of more space without the cost of adding more space. A focal piece of the newly updated clubhouse is a custom black painted glass with an overlay featuring the new logo for Palmbrook Golf Club. The new logo was also added to interior doors and windows. It is easy to overlook glass features in a rebranding project, but they provide a unique opportunity to change the entire look without the need for construction.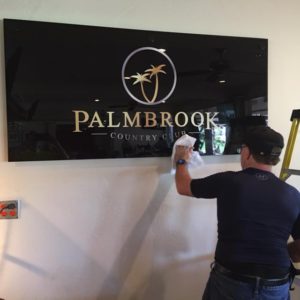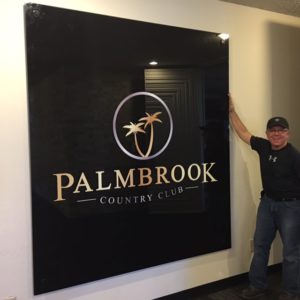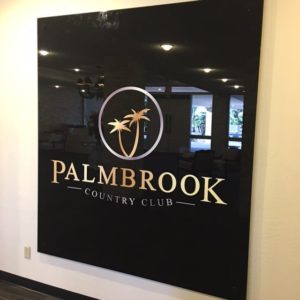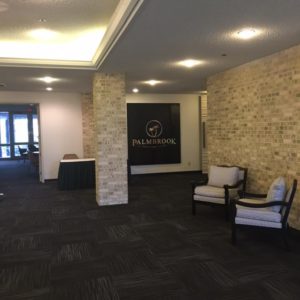 New mirrors were installed in the restrooms and locker rooms.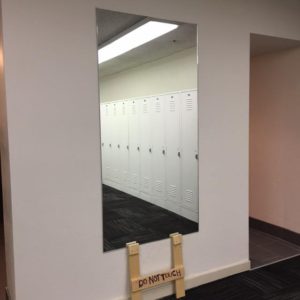 The overall effect is a beautifully updated clubhouse, ready for a busy golf season!