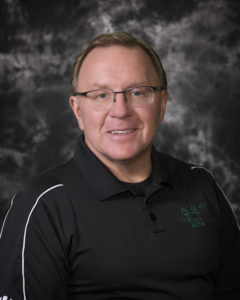 Kevin Kuta, President
Co-founder and President, Kevin started the company in April 1985 and remains involved in the day-to-day operations of the business. It is not unusual to see Kevin in the shop or warehouse or working on designs with clients in order to ensure quality products and customer satisfaction from start to finish. He continues to be excited by new trends and changes that push the limits of glass and enjoys creative glass features and solutions. Kevin is originally from Columbus, NE and is an avid horse enthusiast; in fact, he was training to become a jockey prior to getting into the glass business!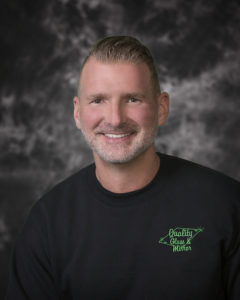 Jason Hoover, Vice President
Jason grew up in the glass business, sweeping floors as a child at the glass warehouse where his father Larry Hoover worked, before officially joining Quality Glass & Mirrors in 1994. He is involved in the daily production of the insulating and tempering units, monitoring the speed and quality of projects throughout the day, or scheduling production jobs and developing plans with wholesale clients and glazing shops. Jason loves the fast-paced environment and researching more efficient methods to produce quality glass products.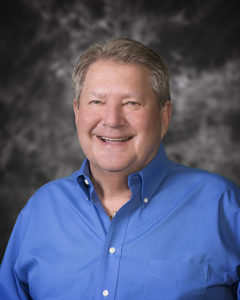 Larry Hoover, Previous Co-Owner & Vice President
Larry joined Quality Glass in June of 1991 and immediately became an integral part of the company's growth and success. Shortly thereafter he became co-owner and for 20 years assisted in guiding the company's wholesale growth & structuring the company for future growth. Larry is now retired and enjoys most of the year in Phoenix. He continues to assist Quality Glass in many capacities when he is in Omaha.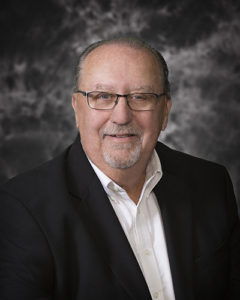 Patrick McGonigal, Wholesale Sales Representative/Architectural Communications Support
Pat was an original co-founder of Quality Glass & Mirror. After leaving Quality Glass, Pat remained in the industry and returns to Quality Glass with more than 35 years of industry experience. When Pat is not working, he enjoys golfing and spending time with family and friends.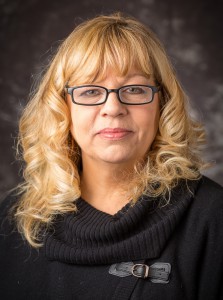 Susan Germer, Finance & Administrative Operations
Susan has filled many roles since joining the company in October 2005. Her responsibilities include generating financial statements, sales reports and human resources. She is responsible for overseeing IT related projects as well as participating with marketing activities.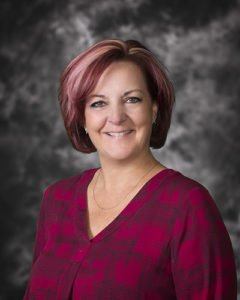 Katrina Hahn, Wholesale Estimator/Project Manager
Katrina joined Quality Glass & Mirror in 2011 and brings over 30 years of customer service and glass experience. She has an extensive knowledge of custom shower designs and hardware. Along with her knowledge, Katrina has been our front-line customer service professional for over 9 years and is now taking on new roles in Estimating and Project Management while overseeing the Wholesale Team as a team leader. She also oversees custom laminated orders, fire rated, bevels and other custom projects.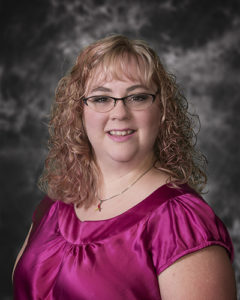 Myndi Harshbarger, Wholesale Customer Service Representative

Myndi is the liaison between the customer and the production team, and she ensures that processes run smoothly and efficiently. In addition to providing exceptional customer service, she is responsible for daily production coordination and order processing for shipment. Myndi has been with Quality Glass & Mirror since 2016 and continues to advance her knowledge in the industry.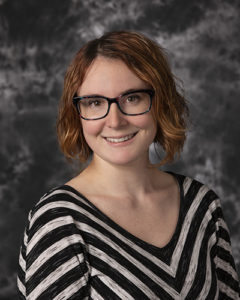 Maggie Lenihan, Wholesale Customer Service Representative

Maggie joined Quality Glass & Mirror in 2019 ready to start her career in the glass industry. She sets out to learn as much as she can with the goal of creating a positive customer experience as a Customer Service Representative. Maggie supports the Wholesale Team with data entry, invoicing, customer service and other administrative tasks.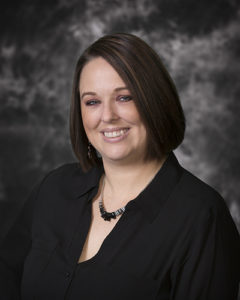 Melissa Cassasa, Retail Customer Service Representative

Before her debut at Quality Glass & Mirror in July of 2020, Melissa worked for other glass companies where she was able to gain expertise and versatile skills working in the glass trade. She is a detail-oriented individual with more than 13 years of experience in the industry. Melissa is professional and courteous and assists our showroom customers and builders to help choose the perfect design for their project.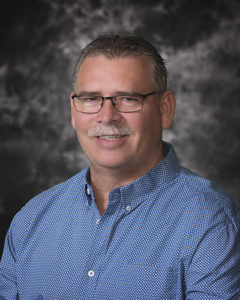 Shawn Lynch, Estimator/Project Manager
Shawn is responsible for managing all aspects of selected projects – from estimating/bid phase to successful completion. A Quality Glass & Mirror team member since March 2019, Shawn has been a key member of our Commercial Estimating team.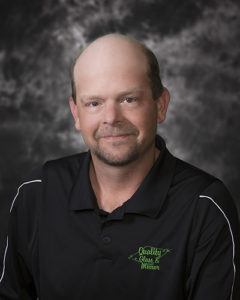 JR Hawley, Estimator/Project Manager
J.R. joined our team at Quality Glass & Mirror in 2020 bringing over 24 years in the trade! He has a wealth of experience to offer in all aspects of the glass and glazing projects as well as metal fabrication. J.R. is trusted with the supervision of commercial glazing projects across all phases – from estimating, project coordination, submittals down to field installation.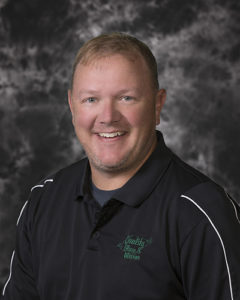 Jason "JG" Gruwell, Retail Sales Estimator & Facilitator
Jason has filled many roles since joining our team in October of 1998. From Retail Production Manager to his current position as a Retail Sales Estimator, Facilitator and Safety Committee Member, Jason's knowledge of the overall glass industry is an asset for Quality Glass.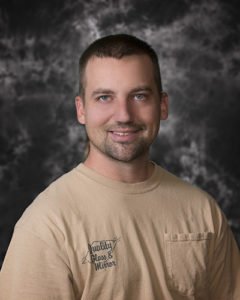 Doug Long, Residential Installer
Doug joined Quality Glass in January 2020 and has become a dedicated and skilled member to our residential install team. He assists his team members with installations as he works to advance his experience and training in the glass industry.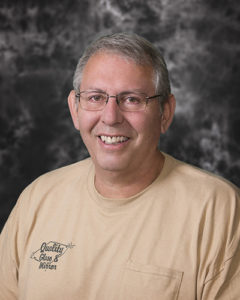 John Kellogg, Commercial StoreFront Glazier
John is an experienced glazier with bringing us over 29 years of experience in the industry. In 2017 he joined Quality Glass and takes pride in his work and problem solving any installation issues on the job. John can provide installations and fabrications per project specifications of storefronts and doors, curtain walls, and insulated glass.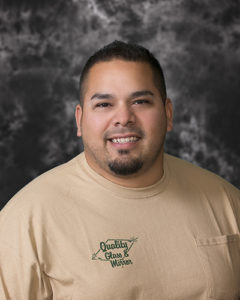 Robert Robles, Commercial StoreFront Glazier
Robert joined our team in 2020 with 18 years of experience installing various sized projects such as aluminum storefronts and doors, curtain walls, and insulated glass. He has proven to provide a high level of attention to detail and self-motivation following Quality Glass & Mirror's core values.