Our website has a new look – and we are so excited to show you around!
We have freshened up the look, added more photos and made it easier for you to find the inspiration you need for your next glass project!
Whether you are a residential glass or commercial glass customer, you will easily navigate from our homepage to a section dedicated to answering your questions and inspiring you with our creative glass features and endless possibilities!
Our residential section features far more than windows! Learn more about glass shower enclosures and mirrors, cabinets and fireplaces. If you have ever considered upgrading your glass handrails or adding a glass bar, we have some irresistible glass features to show you! You'll find helpful information about measuring and ordering glass, as well as details about our custom designs. Just because you don't see it, doesn't mean we can't make it happen for you!
Commercial customers can easily browse information from huge selection ranging from insulated glass and laminate glass, to specialty glass and spandrel glass, as well as architectural metals. Find answers about our tempered glass and tube lighting products.
Our homepage features a short video about our company – watch it and learn about our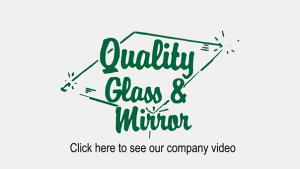 dedication to helping you with the perfect glass project to fit your needs. View beautiful photos of unique glass features in our gallery, and visit our News section to stay up to date on any new developments as well as our blog!
We are excited to feature our dedicated staff in the Team section under the About tab. Building a trusting relationship with our residential glass and commercial glass customers is our top priority and we want you to get to know us!
Our look has changed, but our commitment to providing you with unique, quality glass products and features hasn't' changed. Take a look around our new site – and then contact us so we can help you get started!